"Lozenetz" Hotel Presents New Vision
Kamelia Krumova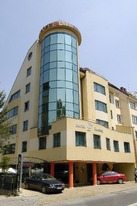 "Losenetz" hotel in Sofia just informed us of the latest renovations in the hotel. All rooms offer completely different outlook and new modern LCD TV sets.
The hotel offers free wireless internet and is an excellent choice for the traveler who needs easy access to the city centre.
The luxury and comfort are combined with impeccable service in order to make your stay unforgettable.
Check out the new photos from the hotel here.