Pancharevo Lake
SofiaHotels.net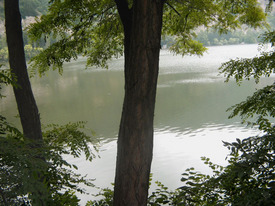 Pancharevo Lake is located just 12 km away from Sofia, on the way to Borovets resort. It is situated in Pancharevo, in the suburbs of the capital city.
The lake is about 5 km long and 1 km wide and offers plenty of opportunities for sports and recreation activities.
It is suitable for sun- bathing, fishing and water sports - swimming, surfing, and water skiing. Fishing and bathing in Pancharevo lake are only allowed in strictly limited areas. Paddle boats can also be hired.
Nearby, hot mineral springs are located. The temperature of the water is 47 degrees Celsius.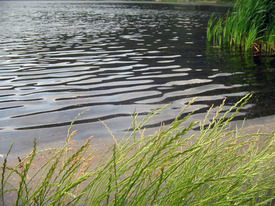 In Pancharevo you can simply walk and enjoy the beautiful nature, away from the noise of the big city.
There are several park areas with coffee shops and restaurants around the lake.
The restaurants offer cozy atmosphere and plenty of delicious food - grilled meat, homemade potatoes, fresh salads, fried fish and cold beer.
You can just sit on the bridge above the lake, taste the delicious Bulgarian food and watch the fishermen, catching pike - perches.
In short - a visit to Pancharevo Lake will definately bring you back to nature and will lighten your day!