Major project to turn Bulgaria's capital into a popular spa resort
tmbulgaria.com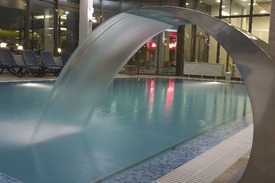 A major Sofia municipality project could turn the capital into a popular balneological destination, Standard daily reported.

Over 50 mineral springs flow in the region. The investment needed to harness their potential in tourism development totals several million leva but investors could expect returns fast.

The project envisions the construction of a theme park, a sports center and sites for the practice of water sports. A golf course and a horseback riding facility will be set up in the foot of Vitosha Mountain.

Sofia will also have two new sports halls. They will appear in Mladost and Obelia district and will have the combined accommodation capacity of 20 000 people.