Heavy metal band Soulfly in Bulgaria for the 4th time
news.bg, Diana Stoykova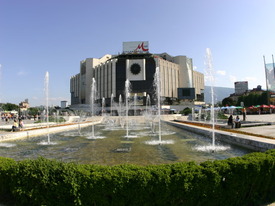 Heavy metal band Soulfly will have its 4th concert in Bulgaria, the official band's site reveals.
The Americans will perform for their Bulgarian fans on March 15 in Sofia's "Universiada" Hall.
It is stil uknown, however, who the Bulgarian promoter will be.
Soulfly's visit will be part of their European tour, starting on January 28 in Stuttgart, Germany.
At the moment the band members invlude Max Cavalera, vocals and guitar, Marc Rizzo, guitars, Bobby Burns, bass and Joe Nunez, drums.
Their last record was released in July, 2008 under the title "Conquer".