Southern Park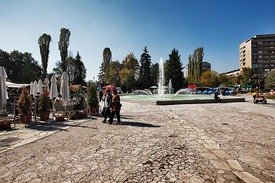 Yuzhen Park (the Southern Park) is the second largest park, after the Borissova Gradina Park. It extends from Ivan Vazov Quarter to the Hladilnika Quarter.
Numerous children's playgrounds are included in its territory. The Spartak Swimming and Sports Center at its end is the favourite spot for open - air celebrations, organised by Sofia Municipality.
Hundreds of athletes, and martial arts fans exercise in the Southern Park. Plenty of citizens from neighbouring quarters do their morning jogging along the beautiful green park alleys.