Vitosha Nature Park
SofiaHotels.net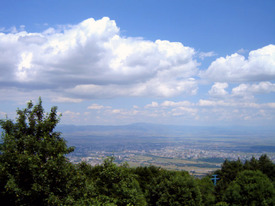 The main park of Sofia is Vitosha Nature Park, which covers over 27 079.114 hectares of ground.
It is the first nature park in Bulgaria and on the Balkan Peninsula as well.
There are ten peaks in Vitosha Nature Park, which are over 2000 metres high. The highest one is Cherni Vruh(Black Peak), which is at 2290 metres above sea level.
Within the park's territory, Bistrishko Branishte and Torfeno Branishte reserves are situated. Bistrishko Branishte reserve has been proclaimed by UNESCO for a biospheric one and is included in the world biospheric reserves network.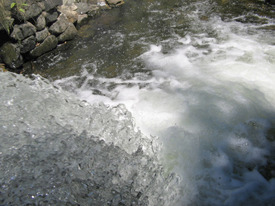 There are fifty two plants in the park, which are included in the Red Book of Bulgaria. About 236 species of birds are known in Vitosha, 120 of them nest there.
On the territory of the park some rare species, including goshawk, black stork, eagle owl and golden eagle can be seen. Also wild animals, characteristic for the Bulgarian mountains, such as wolves, foxes, martens and deer are typical for the area.
In Vitosha, there are beautiful relicts of paraglacial forms, such as stone rivers, stone seas and talus and old snow peaks niches. The biggest tourist attraction of such type is Zlatnite mostove (The Golden Bridges).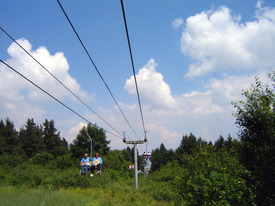 The highest fall in Vitosha is Boyana Fall – the water falls from 40 meters. It is situated at 1300 m above sea level, in the valley of Boyana river.
The mountain is also popular for "Duhlata" cave – the longest cave in Bulgaria, which is 17.5 km long and sprawls on seven levels, six underground rivers running through it.
Vitosha's closeness to Sofia makes it the most visited mountain in Bulgaria. All of the routes and tourist trails are marked with signs and markings.
The main access ways to Vitosha come through the villages of Kladnitsa, Vladaya, Knyazhevo, Boyana, Dragalevtsi, Simeonovo, Bistritsa, and Zheleznitsa.