Mountain Biking
Georgi Georgiev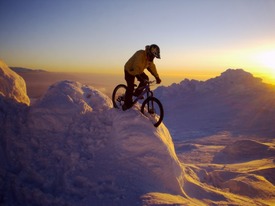 Riding a bicycle is one of the most relaxing and healthful sports and keeps you in a perfect fit. If you are guest of Sofia you can spend several very pleasant hours if you go for a walk in one of the parks in the capital and rent a bicycle. The South Park or the areas around Pancharevo Lake are exeptionally appropriate sites for riding a bicycle without much physical loading. If you want to climb up hill the mountains around Sofia like Liulin and Plana are excellent sites for cycling. For those who have marathon ambitions Vitosha is the mountain that can squeeze you.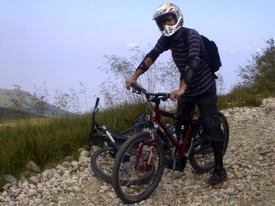 If you are a keen freerider or downhiller Vitosha is once again a perfect place for you. It is a rough mountain with many rocks and flying among the trees gives a feeling that is far beyond description. But if you are a fan of the gravity disciplines you should wear a helmet and protectors for the body. If you want to ride a bike in Sofia just for fun you can do this in South Park. There is a special pavilion where you can rent a bike. Riding around Pancharevo lake can be great experience too. You can reach it by car or bus - N 1 and N 3. But if you want to ride there you should take your own bike and you will test the marvelous Cross Country routes.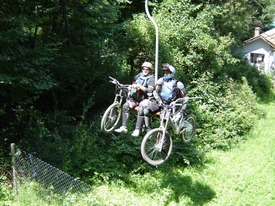 The same is valid about Vitosha Mountain. And if you come at the foot of the mountain with your big downhill bike you can ascend with the lift from Simeonovo or Dragalevtsi. Busses from the Hladilnika bus station N 122 to Simeonovo and N 93 to Dragalevtsi will take you to he lift. Parcking zones are available in front of the lift stations for those coming by cars.