Parks in Sofia
Being encircled by Vitosha Mountain and having plenty of parks in its cenre, the capital city offers great places for relaxation and recreation amongst nature.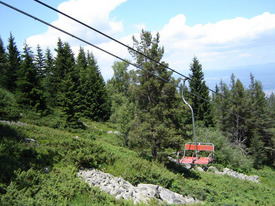 Vitosha Nature Park

The main park of Sofia is Vitosha Nature Park, which covers over 27 079.114 hectares of ground.
It is the first nature park in Bulgaria and on the Balkan Peninsula as well.
Vitosha's closeness to Sofia makes it the most visited mountain in Bulgaria. The main access ways to the park come through the villages of Kladnitsa, Vladaya, Knyazhevo, Boyana, Dragalevtsi, Simeonovo, Bistritsa, and Zheleznitsa.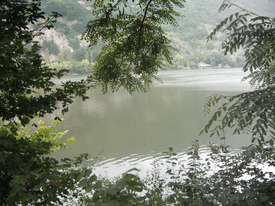 Pancharevo Lake

Pancharevo Lake is located just 12 km away from Sofia, on the way to Borovets resort. It is situated in Pancharevo, in the suburbs of the capital city.
The lake is about 5 km long and 1 km wide and offers plenty of opportunities for sports and recreation activities.
It is the perfect place to go to in the weekend an spend some really good time fishin, swimming or just relaxing amongst green trees and crystal lake water.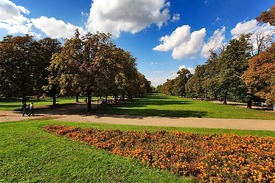 Borissova Garden
The central park of Sofia is Borissovata Gradina (The Garden of Boris), along the Tsarigradsko Chaussee Boulevard and beyond Orlov Most (the Eagles' Bridge).
At the very beginning of the park the Ariana Lake is located. Further in the park are the Vassil Levski National Stadium and Bulgarian Army Stadium, as well as courts, a cycleracing track, etc. About a kilometre from its entrance is the Maria Louisa Swimming Complex with two open-air pools and a 10 - metre jumping tower.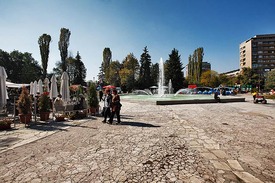 Southern Park
Yuzhen Park (the Southern Park) is the second largest park, after the Borissova Gradina Park. It extends from Ivan Vazov Quarter to the Hladilnika Quarter.
Numerous children's playgrounds are included in its territory - the Spartak Swimming & Sports Center at its end is the favourite spot for open - air celebrations organised by the Sofia Municipality.
Hundreds of athletes, and martial arts fans exercise in it, dozens of citizens from neighbouring quarters do their morning jogging along the park alleys.