Transport in Sofia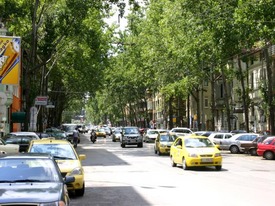 If you are guest of Sofia and you haven't rented a car, there are several ways to reach the site you want to visit. There is public transport, route taxies and taxies.
Taxies
Visitors of Sofia can take a taxi from the parking zones in front of the Sofia Airport, Central Railway Station, Central Bus Station and other key positions in town like entertainment places, points of interest and shopping areas.
Companies like O.K. Taxi, Yes Taxi, S.M. Taxi, Euro Taxi, Sof Taxi are sure and reliable and their prices are about 0,50 BGN per one kilometer.
Please, avoid catching a taxi that has no price pointed out on a visible place! If you have to take a taxi from the Sofia Airport or the Central Bus Station, make sure that you are catching O.K. Taxi as this is the only company authorized to carry passengers from these sites.
Route Taxies
If you need a transport in Sofia you can also use the route taxies. Theses are mini busses that travel along the mapped out routes like the public transport but without fixed stops. The price is 1.5 BGN.
Public Transport
There is a close – meshed public transport net in Sofia: busses, trams, trolleys and underground transport. The price of one ticket is 0.7 BGN. and there are other options like 10 tickets per 6 BGN, daily card for the whole public transport net per 3 BGN. Most of the stops offer maps of the routes that make the orientation easier.
When you are in Sofia there are tree key positions that you might need a transport to reach.
Sofia Airport
International flights - departures: + 3592 937 2211
International flights - arrivals: + 3592 937 2212
Domestic flights: + 3592 937 2213
V.I.P.: + 3592 937 2191
Lost& Found: + 3592 937 2491
Here are the numbers of the busses and the route taxies passing by the Sofia Airport:
Busses: 84
Route Taxies: 30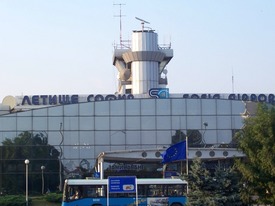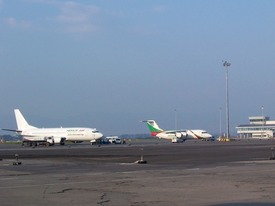 Central Railway Station
Train timetable: +3592 931 11 11
Lost and found: +3592 932 24 56
Disabled passengers: +3592 920 05 47
Here are the numbers of the busses, the trams and the route taxies passing by the Central Railway Station:
Busses: 53; 74; 77; 78; 82; 85; 213, 214; 305; 313, 413
Trams: 1; 2; 3; 6; 7; 9; 12; 14
Route taxies: 2; 5; 7; 8; 9; 10; 11; 12; 18; 26; 34; 42; 45; 48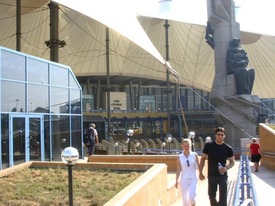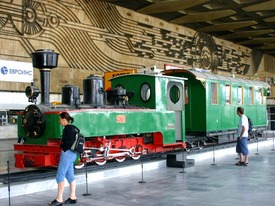 Central Bus Station
24 Hour information: +359 900 21000
Here are the numbers of the busses, the trams and the route taxies passing by the Central Bus Station:
Busses: 53; 74; 77; 78; 82; 85; 213, 214; 305; 313, 413
Trams: 1; 7; 14
Route taxies: 2; 5; 7; 8; 9; 10; 11; 12; 18; 26; 34; 42; 45; 48