Sofia to compete for European culture capital
SofiaHotels.NET, 19 April 2011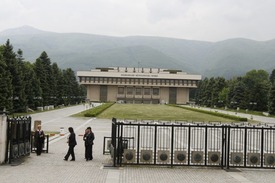 The initiative committee will support the candidature of Sofia for European culture capital for 2019.
Famous culture, education, business, media and sport activists will support the candidature of Sofia, announced Yordanka Fandakova, quoted by BTV.
Each year 2 European culture capitals are chosen in two different countries from the European union. Bulgaria and Italy are chosen for 2019. Varna, Veliko Tarnovo and Plovdiv will also compete in the event.
Sofia municipality already prepares different culture projects. It plans to complete the Largo, to finish the refurbishment in the museum for contemporary art and the Museum for Socialist art.