The 17th centuries old tomb of Honorius will be opened for visitors in Sofia
Sofiahotels.net, November 13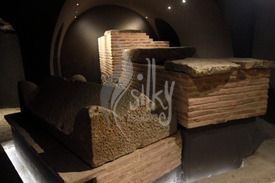 The tomb of Honorius in Sofia will open to the public by the end of the calendar year.
The tomb is part of the necropolis beneath the Basilica "St. Sofia". According to the deputy mayor Honorius was probably bishop - one of the leaders of the local Christian community in the fourth century. His tomb is the only one with captions. It was discovered years ago during excavations for collectors, reports "Monitor".
Sofia Municipality is planning in the next few years to construct a tunnel connecting the museum's "St. Sofia" and the tomb.