Shopping Areas in Sofia
Mall of Sofia
The largest shopping centre in Sofia, offering 130 selected shops with luxury brand goods is the Mall of Sofia. It is a modern building, which offers the excellent way to shop and spend some really good quality time. It is a favorite place for shopping and entertainment as well as a meeting point for the citizens of Sofia and guests of the city. In Mall of Sofia you can find ladies', gents' and kids' fashion, perfumery and cosmetics, video arcade, computer and electronic goods, toys, gifts and many more. Under the roof of Sofia Mall there is also a pharmacy, bank and banking services, mobile telecommunication services, a beauty saloon, Internet café, pet store, flower shop and underground parking at guests disposal.
City Centre Sofia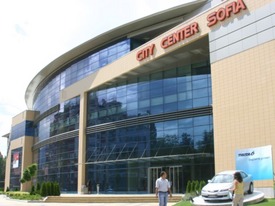 The other shopping mall in Sofia - City Centre Sofia is another place of interest for visitors and citizens. It is spread on 3 floors and features more than 100 brand collections. The mall holds restaurants, coffee shops, a supermarket and a variety of sport and fashion clothes shops. City Centre Sofia is the second biggest shopping area in Sofia. There is a kids' zone, located on the area of 400 sq.m, which offers entertainment for the youngest. It disposes of a parking lot with 500 parking places. The mall is situated in the heart of the city, near the National Palace of Culture and the popular Vitoshka Blvd.
Downtown Shops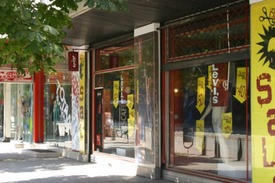 Other main shopping areas are located on the famous Vitosha Blvd., on Graf Ignatiev and Rakovski St.
The Central Department Store (TsUM),is a shopping centre on three floors, and offers everything from souvenirs to household goods and clothing. Right close to the central store another hall is situated. The Central Halls (Halite) on Maria Luiza Blvd once again specialise as a Food Hall with over 100 different pavilion shops offering all kinds of fresh foods. On three levels; shops also offer household goods and fashion boutiques. There is also a food court and creche facilities.
Slaveikov Square is the best place if You like to shop books. At the square there are plenty of book stalls in open, where you can find a great variety of books, tour guides, phrase books and maps of Sofia and Bulgaria in different languages.
* Most of the shops open from 9.00 or 10.00 AM and work till 7.00 PM on weekdays and 1.00 PM on Saturdays. Sunday is usually the day off. There are some shops and non- stop supermarkets, of course, which work in Sunday as well.